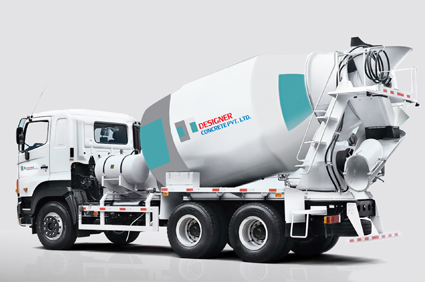 Designer Concrete Pvt.Ltd. Company established in 20.. is one of the competent Service Providers for a wide variety of Construction Services. We follow the guidelines laid down by the various regulatory authorities to turn out quality product. Our thrust has always being in timely delivery of services.
We also provide turnkey solutions and have carved a niche for ourselves. Our services are aimed at timely execution of services and can be availed at competitive rates as we own variety of machinery like Concrete Batching Plant, Earth-moving Equipments, Concrete Delivery & Placing Machinery, Gen sets, Shuttering Materials & other Construction Accessories.
We have competent Man Power to execute Construction Projects.The company is a proud possessor and operator of a large gamut of constructions and earth moving equipments that successfully have added value to the Indian infrastructures.
Integrated use of technology blended with human values makes it possible for us to deliver domain specific customization and generic solutions. DCPL deploys a variety of systems in order to contribute to a clean environment and recycle natural resources, especially water. As far as possible we also recycle and re-engineer our waste in order to conserve and protect the environment.
DCPL takes pride in its experienced, well-trained, and highly motivated team with a commitment towards high standards of quality in service and product. It is our consistent and constant endeavour to meet the expectations of our customers, investors and stake holders.
Range of Equipment available on rent:
Concrete related equipment:

Batching Plants-Capacity 30 cum, 60 cum, 90-120 cum
Mobile/Stationary concrete pumps
Boom Places-32 metres and above
Concrete Slip from Pavers
Transit Mixers

Hydraulic Piling Rigs
Diaphragm Wall construction equipment
Material Handling equipment: Pick & Carry cranes (Hydra),Hydraulic and Mechanical cranes ranging from 50 tonnes to 300 tonnes.
Why DCPL Equipment Rentals?
One stop solution for all your infrastructure equipment hiring needs
Only company to offer flexible rental solutionsbasedoncustomer's requirements
Equipment available on both wet lease and dry lease options
Expertise in construction equipment running and management through self-use
Dedicated management team for operations and complete end-to-end management processes
Hub and spoke model for storage and management of spare parts and service teams for quick response
Guaranteed minimum downtime of the equipment
Simple three step process for hire or de-hire of equipment